Kumlien's / Thayer's Gull (kumlieni / thayeri) adult, December 18 2011, Canal Park, Duluth, MN. Picture: Karl Bardon.
This bird lacks a dark sub-terminal band on P5 and has only two extremely small dots on P6 (and only on the right wing, not such on the left wing), which would be odd for Thayer's. But note that the outer-web of P9 is completely covered by black, reducing the mirror on P9 to only the inner-web, which would be odd for Kumlien's.
See als Karl Bardon's website.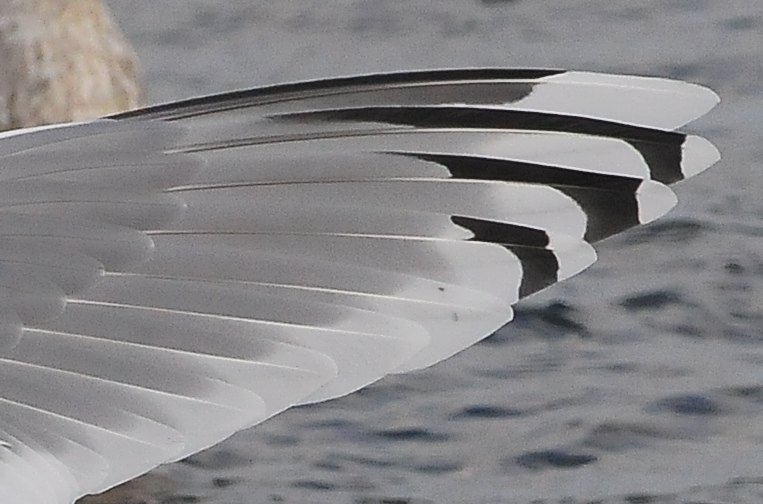 (ventral)