(13 images) LBBG 2cy 5.412.154 February 10 - May 11 2004, IJmuiden, the Netherlands (52.27N 04.33E).
This wintering LBBG was ringed as pullus on July 08 2003 at IJmuiden (52.28N 04.35E). Some LBBG may include substantial numbers of wing-coverts in the partial moult on the wintering grounds. Here, a more classic individual with limited moult. In the right wing: P1-P10 still juvenile, rectrices and all secondaries juvenile. greater covert #5, median covert #11 and lower lesser covert #5 are second generation. In the scapulars: upper scapulars 75-99% 2nd gen, lower scaps 1-25% 2nd gen; total scaps 50-75% 2nd gen. Some uppermost scapulars bordering the mantle are still juvenile.
In the left wing: P5 is a loose feather on February 10, and missing on February 18, Rectrices and Secondaries juvenile. Median coverts #6 & #8 and two lower lesser coverts 2nd generation.
Average moult in under-parts on flanks, upper neck, head and partially on breast. hind-neck and belly juvenile.
Tail-pattern somewhat like michahellis. By February 28 2004, one tail feather loose: R6 right side.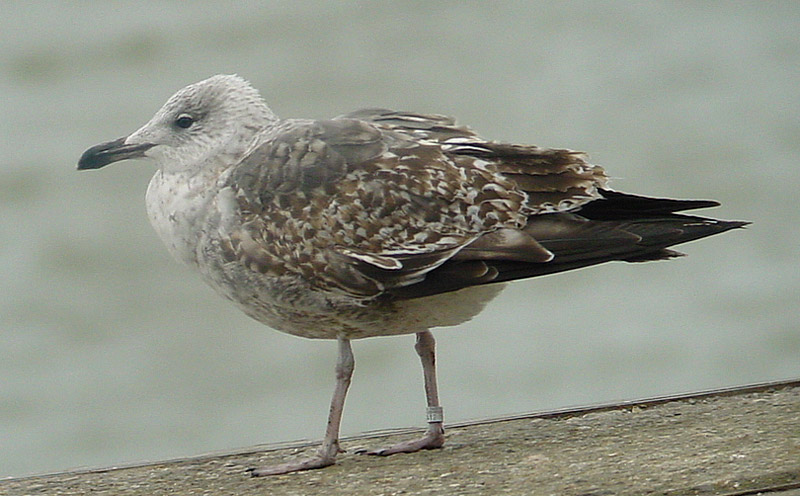 Febr 10 2004

Febr 18 2004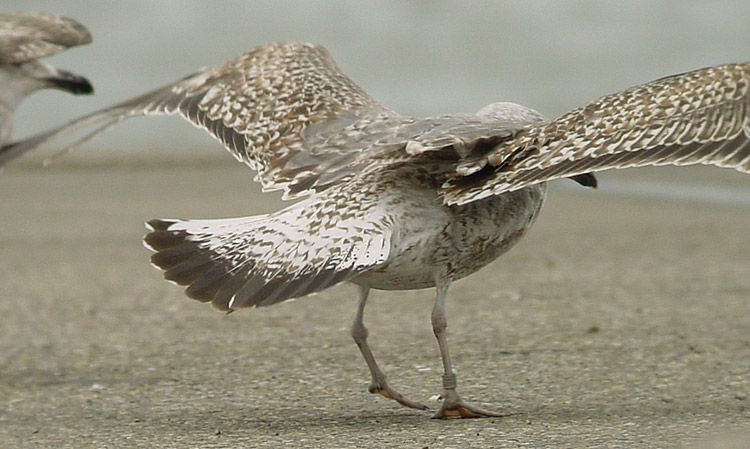 Febr 18 2004

Febr 19 2004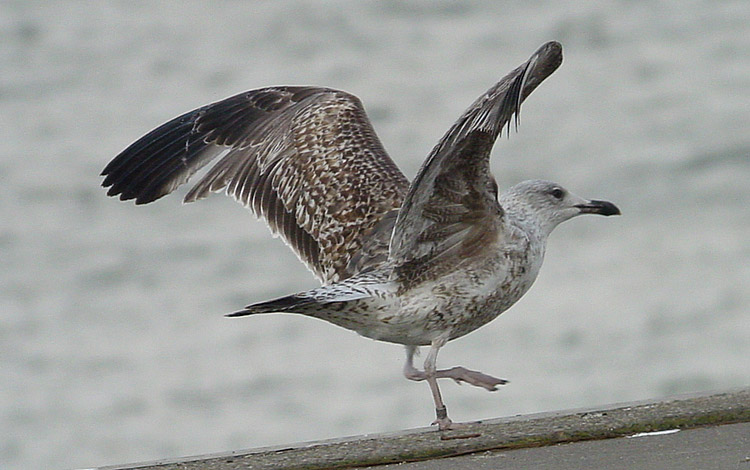 Febr 19 2004

Febr 19 2004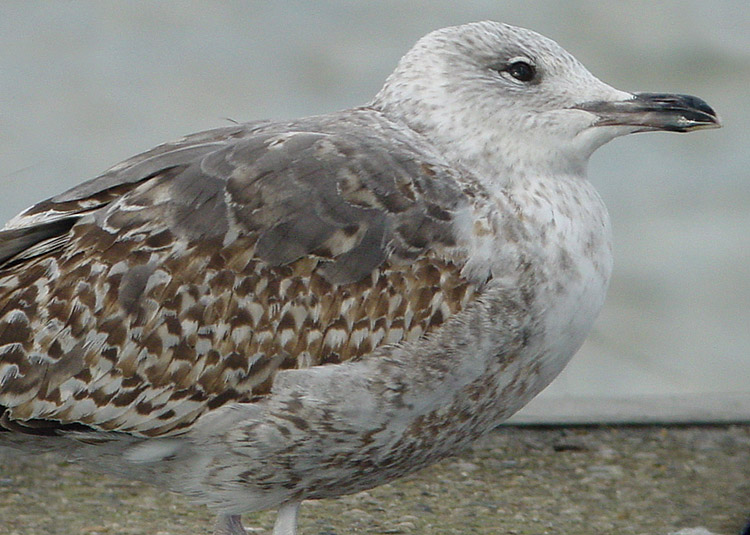 Febr 19 2004

Febr 28 2004

Febr 28 2004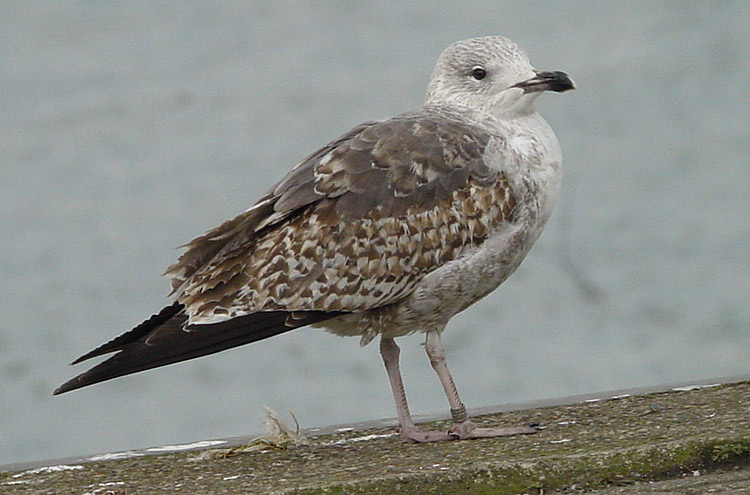 March 25 2004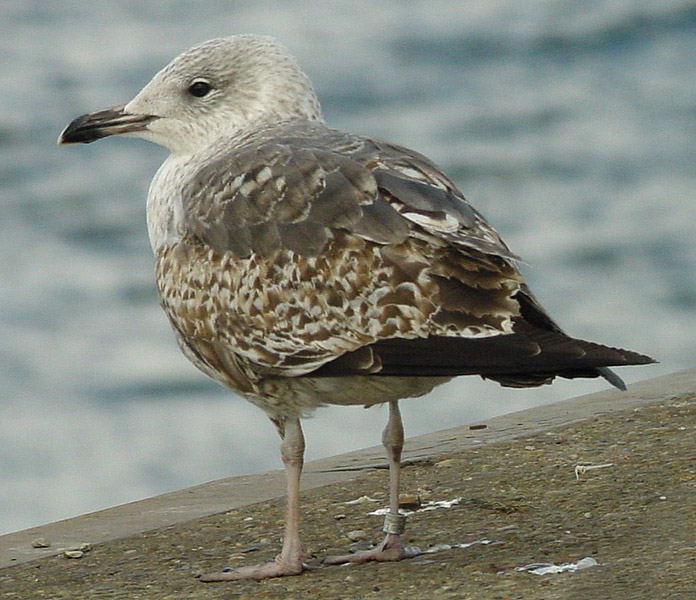 March 25 2004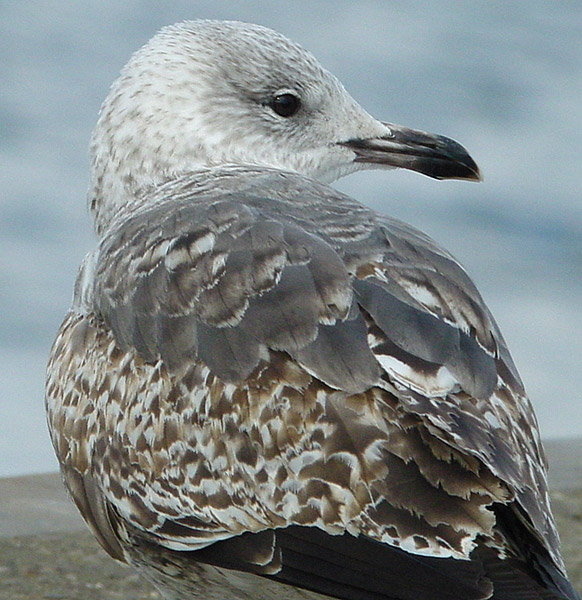 March 25 2004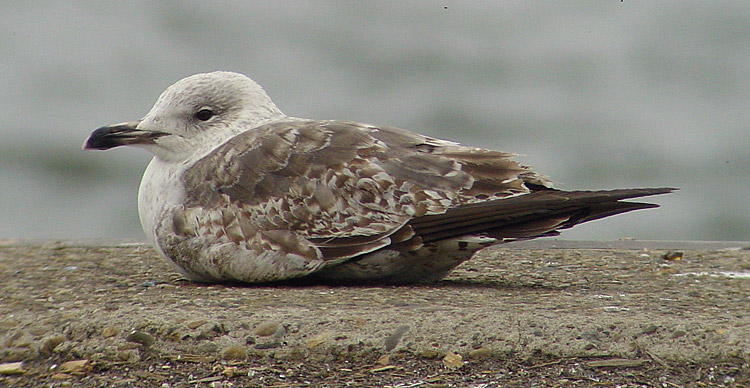 May 11 2004