L. f. graellsii M.ABH January 2010 & July 2012, Madrid, Spain & Texel, the Netherlands.
Ringed graellsii "Dutch intergrade". Green M.ABH ringed as adult male at the nest at Texel, the Netherlands on 21 May 2007. In 2008 and 2009 breeding successfully in Texel colony. Bird attached with logger in May 2007, but logger probably lost on 23 June 2007.
below: M.ABH January 02 2010, Landfill VRSU de Comenar Viejo, Madrid, Spain. Picture: Delfín González.
Complete moult finished.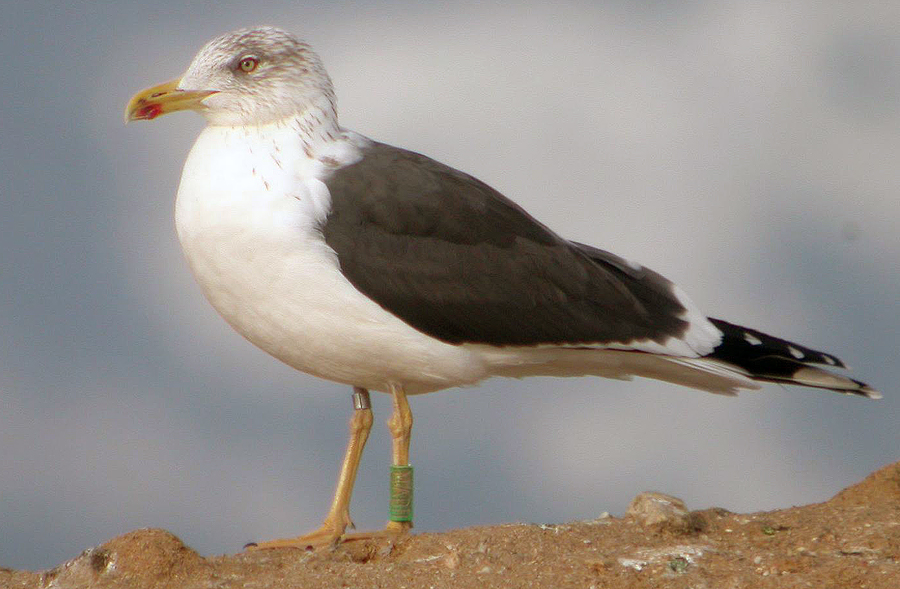 below: M.ABH July 22, 2012, Kelderhuispolder, Texel, The Netherlands. Picture: Maarten van Kleinwee.
Complete moult not started yet.