Lesser Black-backed Gull graellsii
EN84

7-8CY, March 18 2002 & April 05 2003, Missouriweg, Maasvlakte, the Netherlands (51.59N,04.02E).

An adult ringed, left orange EN84. This bird was ringed as pullus at the nest, on July 13 1996. Note the fresh primary tips in both years and the very neat wing-coverts and scapulars. All moult has been suspended until the eggs are hatched. This bird has a slender bill and rounded head, combined with a smaller size in direct comparison with its mate, so strongly indicating this is a female.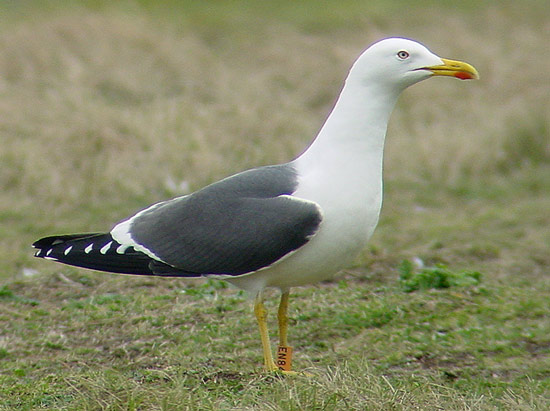 March 18 2002
April 05 2003