Getting around - 02.
After breeding birds disperse. Here, Mars Muusse at Le Portel, France. Crate of salmon left-overs to read rings.
Fishing trawlers in the S Northsea are important feeding possibilties after the breeding saeson.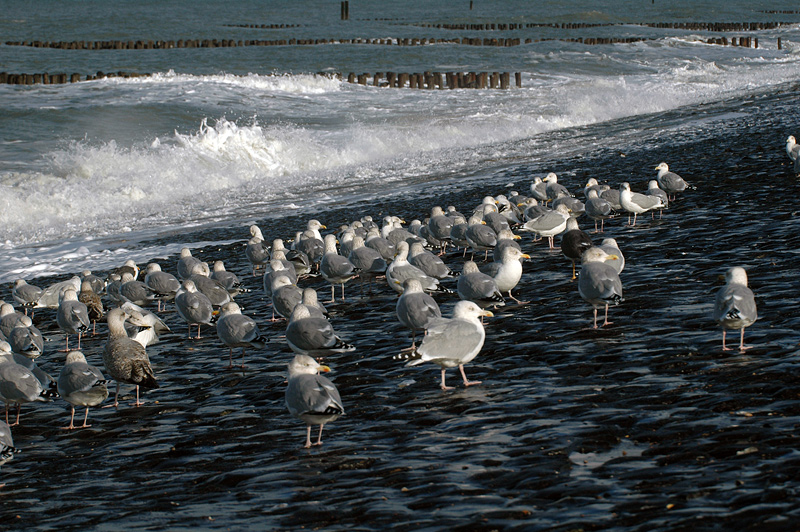 Fishing trawlers enter the harbour. Birds take a rest at the sea-dike of Westkapelle, SW Netherlands. Location where Pim Wolf & Sander Lilipaly read rings.