Coordinator:
Greg Neubauer
Marcin Przymencki
Albert de Jong
Mars Muusse
cachinnans plumages
Larus cachinnans 1CY 230:S September 21 2014, Boulogne-sur-Mer, France. Picture: Jean-Michel Sauvage.
Ringed in Slovakia. Ringing data: ringed as pullus on June 17 2014 at Slanica, Oravská priehrada – Vtáčí ostrov, Námestovo district, Slovakia (49°24'50N, 19°30'30E).
Recovery data:
15/08/2014 Breda, Rubbish dump, Nederland (51°37'10.65''N 4°46'.20''E). R-J.Buijs
21/09/2014 Boulogne-sur-mer (harbour), France (50.43.45N 01.35.40E) J M.Sauvage
Distance: 1280 Km
Most of the scapulars replaced. Single rear lower scaps still juvenile. Coverts and tertials all juvenile.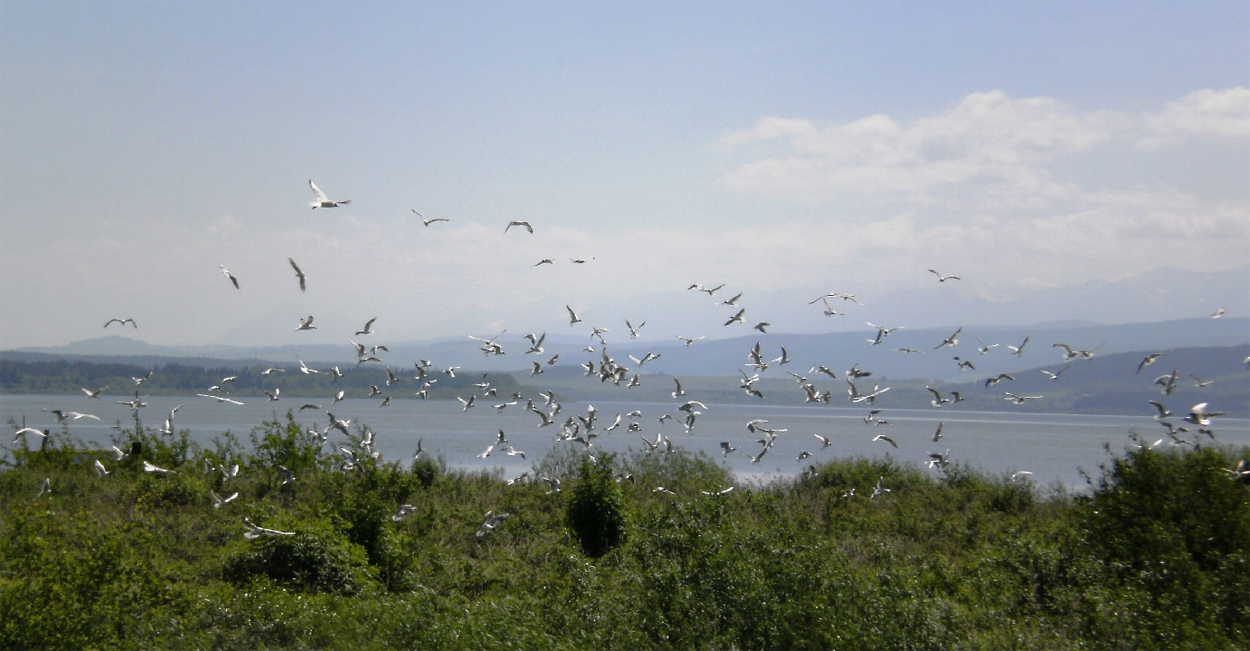 Black-headed Gulls in summer on the island - Čajky. Picture: Michal Jakubský.